Blog
Monday, 22 May 2017 00:00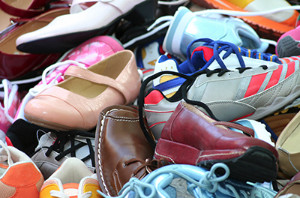 It is crucial for people of all ages to have properly fitting shoes. You should always try on shoes while in the shoestore in order to make sure you are getting the right fit. A new pair of shoes should never pinch your feet, and there should be at least one finger length of space at the top of the shoe. Additionally, your heel should have a firm positioning inside of the shoe. It is advised that the shoe buyer takes a walk around in the store for several minutes before making a purchase, in order to know if the shoes fit properly.
Finding a properly-fitting shoe is important in reducing injuries and preventing foot problems. For more information about treatment, contact Dr. Dean D. Hinners from Illinois. Our doctor will treat your foot and ankle needs.
Proper Shoe Fitting
A common concern when it comes to foot health, having properly fitted shoes can help prevent injuries to the foot. Out feet affect our posture and gait, which in turn affects the biomechanics and overall bodily structure. With 33 joints, 26 bones, and over 100 ligaments, the potential for serious injury is much greater than one realizes. Although the feet cease growth in adulthood, they still change shape as they mature. Here are some factors to consider when it comes to investing in proper fitting shoes:
Be sure the shoes fit correctly right away
Ensure the ball of your foot fits comfortably in the widest portion of the shoes
Even though they may look fashionable, improper fitting shoes can either create adverse conditions or exacerbate existing ones you may already have
Walk along a carpeted surface to ensure the shoes comfortably fit during normal activity
Keeping in mind how shoes fit the biomechanics of your body, properly-fitting shoes are vitally important. Fortunately, it is not difficult to acquire footwear that fits correctly. Be sure to wear shoes that support the overall structure of your body. Do your feet a favor and invest in several pairs of well-fitted shoes today.
If you have any questions please feel free to contact one of our offices located in Metropolis and Eldorado, IL. We offer the newest diagnostic and treatment technologies for all your foot and ankle needs.
Read more about Proper Shoe Fitting
Monday, 15 May 2017 00:00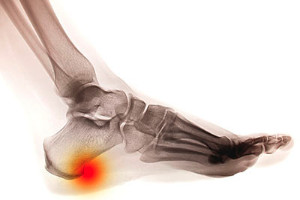 Heel spurs are potentially painful abnormalities that result from calcium deposits forming a protrusion on the underside of the heel bone. They are most common among athletes and people who do a lot of running. They are typically caused by stretching of the plantar fascia or tearing of the heel bone membrane. Depending on the severity of the heel spur, surgery may need to be performed in order to remove the calcium deposits. If you have pain in your heel, seeing a podiatrist is highly recommended. In the meantime, there are some remedies that may be able to help with the pain. These include: soaking your feet in an epsom salt bath, an apple cider vinegar bath, or applying an ice pack to the affected area.
Heel spurs can be incredibly painful and sometimes may make you unable to participate in physical activities. To get medical care for your heel spurs, contact Dr. Dean D. Hinners from Illinois. Our doctor will do everything possible to treat your condition.
Heels Spurs
Heel spurs are formed by calcium deposits on the back of the foot where the heel is. This can also be caused by small fragments of bone breaking off one section of the foot, attaching onto the back of the foot. Heel spurs can also be bone growth on the back of the foot and may grow in the direction of the arch of the foot.
Older individuals usually suffer from heel spurs and pain sometimes intensifies with age. One of the main conditions spurs are related to is plantar fasciitis.
Pain
The pain associated with spurs is often because of weight placed on the feet. When someone is walking, their entire weight is concentrated on the feet. Bone spurs then have the tendency to affect other bones and tissues around the foot. As the pain continues, the feet will become tender and sensitive over time.
Treatments
There are many ways to treat heel spurs. If one is suffering from heel spurs in conjunction with pain, there are several methods for healing. Medication, surgery, and herbal care are some options.
If you have any questions feel free to contact one of our offices located in Metropolis and Eldorado, IL. We offer the latest in diagnostic and treatment technology to meet your needs.
Read more about Heel Spurs
More...