Blog - Foot Doctor, Metropolis IL and Eldorado IL
Monday, 30 January 2017 00:00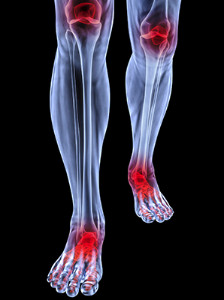 Arthritis is a very common disease that can affect joints in areas all over the body. Arthritis of the feet can be especially painful and debilitating due to the constant weight put on that section of the body. For someone with arthritic feet, every step taken can be excruciating. There are many different types of arthritis, though inflammatory arthritis can be one of the most devastating. Rheumatoid arthritis is one such type, where the cartilage of the joints is being destroyed. Though there is really no set diet to cure this illness, there are some recommended foods that may prove effective in helping mitigate some of the arthritic symptoms. The key is to reduce inflammation. Certain foods that help do just that are nuts, fish, and, dark vegetables.
Arthritis can be a difficult condition to live with. If you are seeking treatment, contact Dr. Dean D. Hinners from Illinois. Our doctor can provide the care you need to keep you pain-free and on your feet.
Arthritic Foot Care
Arthritis is a joint disorder that involves the inflammation of different joints in your body, such as those in your feet. Arthritis is often caused by a degenerative joint disease and causes mild to severe pain in all affected areas. In addition to this, swelling and stiffness in the affected joints can also be a common symptom of arthritis.
In many cases, wearing ill-fitting shoes can worsen the effects and pain of arthritis. Wearing shoes that have a lower heel and extra room can help your feet feel more comfortable. In cases of rheumatoid arthritis, the arch in your foot may become problematic. Buying shoes with proper arch support that contour to your feet can help immensely.
Alleviating Arthritic Pain
Exercises that stretch the foot can prevent further pain and injury and increase mobility
Most of the pain can be alleviated with anti-inflammatory drugs, heat, and topical medications
Massages can help temporarily alleviate pain.
It is best to see your doctor for the treatment that is right for your needs and symptoms. Conditions vary, and a podiatrist can help you determine the right method of care for your feet.
If you have any questions, please feel free to contact one of our offices located in Metropolis and Eldorado, IL. We offer the newest diagnostic tools and technology to treat your foot and ankle needs.
Read more about Arthritic Foot Care
Tuesday, 24 January 2017 00:00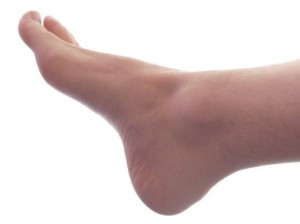 There are over 100 different varieties of HPV, or human papilloma virus. Nearly 12% of the global population have had warts at one time, and plantar warts are but one of these types. They all share one basic characteristic, they have the ability to infect skin cells. Many people, when they hear the term HPV, think that it refers to genital warts. But this is not the case, and HPV can manifest itself in many different forms. Plantar warts occur on the feet, typically on the palms or the soles. They can be flat or raised, and usually occur in dry, cracked areas of the foot. Treatments vary in scope and effectiveness. If you think you may have a plantar wart, talk to your podiatrist and go through the treatment options available.
Plantar warts can be very uncomfortable. If you need your feet checked, contact Dr. Dean D. Hinners from Illinois. Our doctor will assist you with all of your foot and ankle needs.
About Plantar Warts
Plantar warts are the result of HPV, or human papillomavirus, getting into open wounds on the feet. They are mostly found on the heels or balls of the feet.
While plantar warts are generally harmless, those experiencing excessive pain or those suffering from diabetes or a compromised immune system require immediate medical care. Plantar warts are easily diagnosed, usually through scraping off a bit of rough skin or by getting a biopsy.
Symptoms
Lesions on the bottom of your feet, usually rough and grainy
Hard or thick callused spots
Wart seeds, which are small clotted blood vessels that look like little black spots
Pain, discomfort, or tenderness of your feet when walking or standing
Treatment
Freezing
Electric tool removal
Laser Treatment
Topical Creams (prescription only)
Over-the-counter medications
To help prevent developing plantar warts, avoid walking barefoot over abrasive surfaces that can cause cuts or wounds for HPV to get into. Avoiding direct contact with other warts, as well as not picking or rubbing existing warts, can help prevent the further spread of plantar warts. However, if you think you have developed plantar warts, speak to your podiatrist. He or she can diagnose the warts on your feet and recommend the appropriate treatment options.
If you have any questions please feel free to contact one of our offices located in Metropolis and Eldorado, IL. We offer the newest diagnostic and treatment technologies for all your foot and ankle needs.
Read more about All About Plantar Warts
More...