Blog
Monday, 11 March 2019 00:00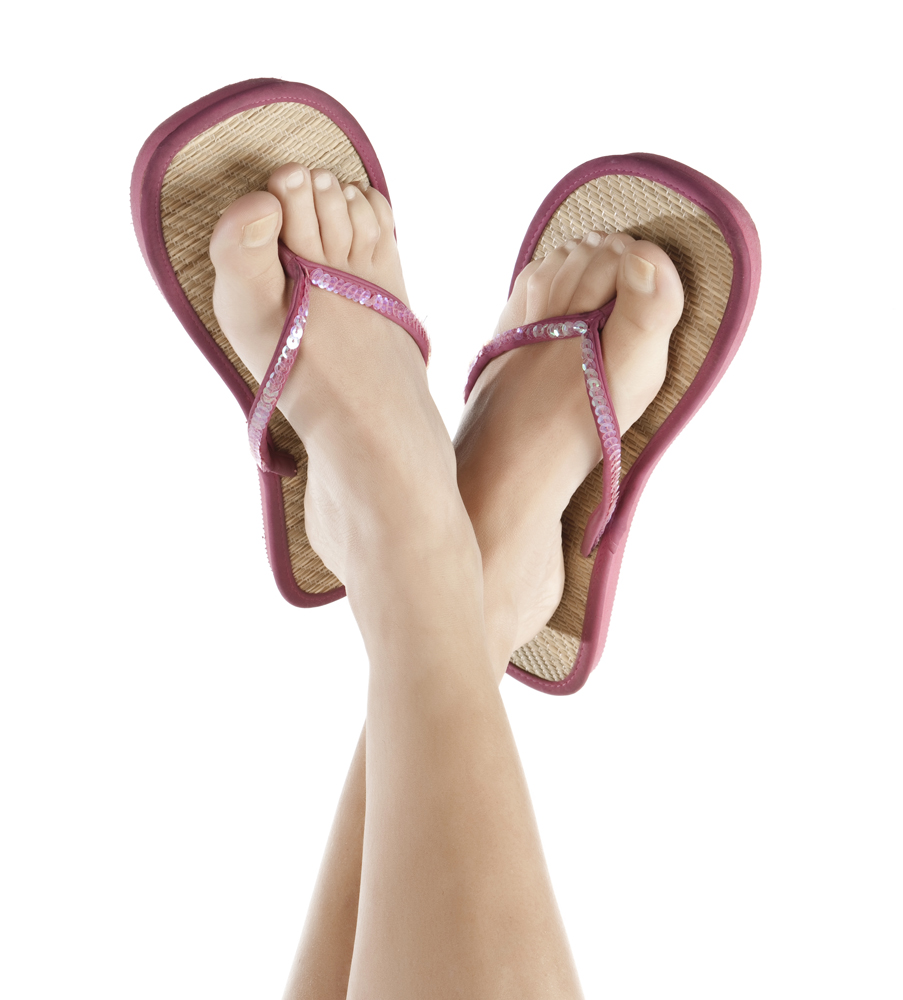 The name of the shoes that are known as flip flops comes from the sound that is made while they are being worn. Despite the fact they are a popular summer shoe and are fun to wear, they may cause subtle changes to the foot as a result of the change in gait. The majority of flip flops do not provide adequate support and stability for the foot, and this may cause the toes to grip the front of the shoe. Pain may gradually be felt in the sole of the foot, and this may be indicative of plantar fasciitis. Many people find their ankles may roll inward while walking in an effort to keep the shoe on, and this may lead to unwanted ankle problems. There may be other choices of shoes to wear that can positively affect the foot, and if you would like additional information about this, it is suggested to speak to a podiatrist.
Flip-flops are not always the best choice of footwear. If you have any concerns about your feet or ankles, contact Dr. Dean D. Hinners from Illinois. Our doctor will assist you with all of your foot and ankle needs.
Flip-Flops and Feet
When the weather starts warming up, people enjoy wearing flip-flops. Flip-flops are comfortable, stylish, and easy to slip on and off; they're perfect for any summer beach goer. However, these shoes can cause harm to the feet.
How Can Flip-Flops Affect Me Long-Term?
Ankle problems
Hip problems
Lower back problems
Pain in the balls of the feet
Problems with foot arches
Changes in the way you walk
Are There Injuries Associated with Flip-Flops?
Yes. Since flip-flops are relatively weak and do not provide the same amount of support as sneakers, people who wear flip-flops regularly are more susceptible to injuries. On top of that, the open nature of the shoe makes your feet more prone to other problems, such as cuts and even infections. Common injuries and ailments include:
Sprained ankles
Blisters
Infections
Cuts and Scrapes
I like Wearing Flip-Flops. Are There Safe Alternatives?
When buying flip-flops, try to find ones that have sturdy soles and that are made of high-quality materials that will support for your feet. These flip-flops will cost more but will also last longer as a result.
If you have any questions please feel free to contact one of our offices located in Metropolis and Eldorado, IL. We offer the newest diagnostic and treatment technologies for all your foot and ankle needs.
Read more about Flip Flops and Your Feet
Monday, 04 March 2019 00:00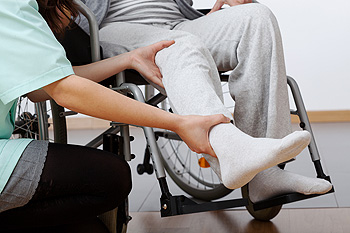 If an injury should occur to the foot or ankle, foot therapy may be an avenue that is pursued to obtain mild relief. There are many foot conditions that would benefit from having physical therapy performed, and these may include plantar fasciitis, or foot and ankle stress fractures. Some patients find it helpful to use this form of therapy to aid in recovering from foot or ankle surgery, and it may help in regaining full range of motion. Additionally, flexibility and overall strength in the feet and ankles may improve when specific muscles are stretched. If you would like to know more about the benefits of foot therapy, please consult with a podiatrist who can properly guide you.
Foot therapy is often necessary for those recovering from either foot deformities or foot injuries. If you have concerns regarding therapy, Dr. Dean D. Hinners of Illinois. Our doctor can provide the care you need to keep you pain-free and on your feet.
Most Common Injuries
People who are active or athletes are prone to a variety of injuries. Therefore, it is often important to take part in physical therapy in order to quickly get back on the right track.
What to Do When Injured
Physical Therapy – This specialized treatment will focus on the affected area, speeding up recovery and the overall healing process. It is a proven method that has helped millions of people return from any injury.
During physical therapy you will undergo regimented training to get back into full form. Training is often very difficult, especially at first when the foot feels weak. Physical therapy often involves:
Basic stretching and twisting exercises – getting the feet's mobility and flexibility up.
Massaging – the therapist will massage the injured area in order to activate the muscles and relax them.
Strengthening Exercises – this allows the muscles in the affected area to regain their full strength, a vital step towards full recovery.
If you have any questions please feel free to contact one of our offices located in Metropolis and Eldorado, IL. We offer the newest diagnostic tools and technology to treat your foot and ankle needs.
Read more about Foot Therapy for Sports Injuries
More...